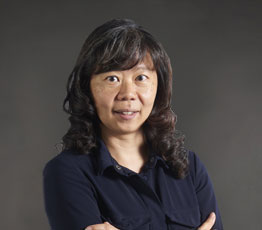 Chow Mei Mei
Senior Vice President,
Financial Advisory & Portfolio Planning
Ms. Chow Mei Mei, aged 50, was appointed the Senior Vice President of Financial Advisory & Portfolio Planning of Sapura Energy Berhad (formerly known as SapuraKencana Petroleum Berhad) on 1 June 2016.
Prior to the merger, Ms. Chow held the position of Executive Director of Group Treasury and Corporate Finance at Sapura Holdings Sdn. Bhd. as well as the Director of Treasury and Corporate Finance at SapuraCrest Petroleum Berhad.
Ms. Chow holds a Bachelor of Arts (Honours) in Business Studies from the University of Glamorgan. She is also a member of the Institute of Chartered Accountants in England and Wales, as well as the Chartered Institute of Marketing, United Kingdom.
Prior to joining Sapura Group, Ms. Chow had held several senior positions in Sime Darby Berhad's group of companies including Chief Financial Officer of the Energy and Utilities Division, Chief Financial Officer and Head of the Strategy and Business Development Motors Division, and Senior Manager and Head of Group Corporate Finance.
At the Motors Division of Sime Darby Berhad's group of companies, she was responsible for divisional Finance, Strategy, Business Development, Legal, Information Technology and Procurement.