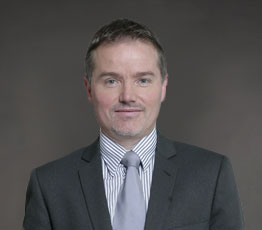 Raphael Siri
Senior Vice President,
Group Transformation, Strategy & Supply Chain
Mr. Raphael Siri, aged 45, was appointed as the Senior Vice President of SapuraKencana Drilling Pte Ltd in May 2013 following the acquisition of Seadrill Limited's Tender Rig business by Sapura Energy Berhad (formerly known as SapuraKencana Petroleum Berhad). He currently holds the title of Senior Vice President, Group Transformation, Strategy & Supply Chain as of June 2016.
He holds an Engineering Diploma in Applied Mathematics from Ecole Nationale Supérieure de Techniques Avancées, Paris, and a degree in Applied Mathematics from Université de Nice Sophia Antipolis, Nice.
Mr. Siri joined Seadrill Limited in 2011 after 16 years of operational and management experience in Drilling from major oil and gas companies like Schlumberger (Sedco Forex) and Pride International. His extensive engineering portfolio covers different locations across Africa including Algeria, Nigeria and Congo as well as Houston, Texas.
He previously held the position of Director of Operations Preparations in 2011 before assuming the role of Senior Vice President, Asia Pacific of Seadrill Limited in 2013.