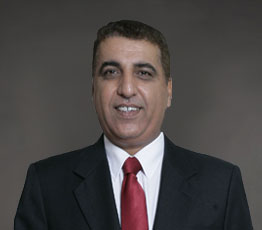 Vivek Arora
Senior Vice President,
Business Acquisition
Mr. Vivek Arora, aged 48, was appointed as the Senior Vice President of Business Acquisition of Sapura Energy Berhad (formerly known as SapuraKencana Petroleum Berhad) ("SEB") on 1 June 2016.
Mr. Arora graduated with a Bachelor of Engineering from Punjab University, Chandigarh, India. With over 20 years of experience in the oil and gas offshore construction industry, he worked in multiple locations including the Middle East, Latin America and Asia Pacific, covering different ends of the spectrum from field engineering to management.
His experience includes Project Engineer in Offshore Hook Up and Construction Services in India, before working at McDermott ETPM Inc. in United Arab Emirates and Global Offshore International Limited in Dubai.
In 2007, Mr. Arora assumed the role of General Manager at TL Offshore Sdn. Bhd. and was then appointed as the Chief Operating Officer of International Business at SapuraCrest Petroleum Berhad in 2010. Prior to his current position, he was appointed as the Vice President of International Offshore Constructions at SEB from 2012 to 2014.