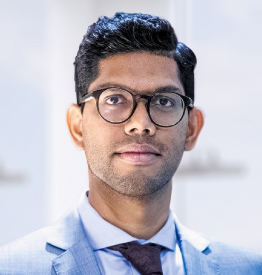 ABDUL JALIL ABDUL RASHEED
Chairman, Non-Independent Non Executive Director, Malaysian
AGE / GENDER/ NATIONALITY:
37 / Male / Malaysian
DATE OF APPOINTMENT:
1 January 2020
Non-Independent Non-Executive Director
1 February 2020
Redesignated as Chairman of the Board
BOARD COMMITTEE MEMBERSHIP:
Chairman, Board Remuneration Committee
DIRECTORSHIP IN OTHER PUBLIC COMPANIES AND LISTED ISSUER:
Director, Permodalan Nasional Berhad
Director, Amanah Saham Nasional Berhad
Director, Pelaburan Hartanah Nasional Berhad
WORKING EXPERIENCE AND OCCUPATION:
Encik Abdul Jalil Rasheed was appointed as President & Group Chief Executive of Permodalan Nasional Berhad on 1 October 2019.
He was formerly the Chief Executive Officer (CEO), South Asia for Invesco Ltd. He led the firm's business activities across the region and investment strategy in all asset classes across emerging markets. He was also a member of Invesco's Global Investment Committee & Global Management Committee.
Prior to joining Invesco, he spent 10 years with Aberdeen Asset Management in various investment leadership roles. His last position was CEO of Aberdeen Islamic Asset Management, based in Kuala Lumpur, where he established and managed the firm's investment desk and developed the overall Malaysian & Global Shariah business.
Currently, Encik Jalil is also Chairman of Projek Lintasan Kota Holdings Sdn. Bhd.
ACADEMIC/ PROFESSIONAL QUALIFICATIONS:
Bachelor of Science (Honours) Accounting and Finance, London School of Economics & Political Science, United Kingdom