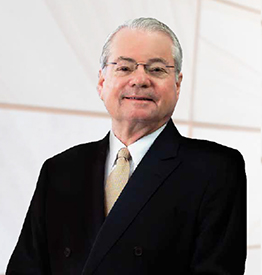 BERNARD RENE FRANCOIS DI TULLIO
Non-Independent Non-Executive Director,
French
AGE / GENDER/ NATIONALITY:
72 / Male / French
DATE OF APPOINTMENT:
1 May 2021
BOARD COMMITTEE MEMBERSHIPS:
Member, Board Risk Management Committee
Member, Board Audit Committee
DIRECTORSHIP IN OTHER PUBLIC COMPANIES AND LISTED ISSUERS:
EXPERIENCE/ACHIEVEMENT AND OCCUPATION:
Director of Malaysia Marine and Heavy Engineering Berhad (2012 – 2020).
Advisor to Group Chairman and CEO of Technip SA, Kuala Lumpur (2011 – 2018).
President and Chief Operating Officer of Technip SA, Paris, Ille de France (2005 – 2011).
President and CEO Asia Pacific of Technip Group, Kuala Lumpur (1998 – 2005).
President and CEO of Technip Geoproduction (MSDN BHD), Kuala Lmpur (1982 – 2005).
Engineer, Senior Engineer and Project Manager of Technip Group, Paris, Ille de France (1975 – 1982).
ACADEMIC/ PROFESSIONAL QUALIFICATIONS:
Degree in Management from the Institut D'Administration des Entreprise, Paris.
Master in Engineering Mechanical and Electrical from Ecole Speciale de Mecanique et D'Electricite (ESME), Paris.