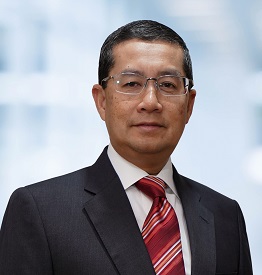 DATO' MOHAMMAD AZLAN ABDULLAH
Non-Independent Non-Executive Director,
Malaysian
AGE / GENDER/ NATIONALITY:
51 / Male / Malaysian
DATE OF APPOINTMENT:
01 October 2019
BOARD COMMITTEE MEMBERSHIP:
DIRECTORSHIP IN OTHER PUBLIC COMPANIES AND LISTED ISSUER:
WORKING EXPERIENCE AND OCCUPATION:
Dato' Mohammad Azlan Abdullah, is currently the Group Chief Executive Officer of PROLINTAS Group of Companies.
Prior to joining PROLINTAS, he was the Chief Executive Officer (CEO) of The New Straits Times Press (Malaysia) Berhad since 1 January 2012 after assuming the position of Chief Operating Officer on 15 October 2011.
He started his career in 1991 with Coopers & Lybrand before joining Projek Lebuhraya Utara-Selatan (PLUS) Berhad a year later. During his time with PLUS from 1992 to 1999, Dato' Mohammad Azlan was involved in the pre and post construction of the development of the North-South Expressways privatisation project. In 1999, he joined the Presidents Office of the Renong Group (Property Division), overseeing the overall financial and operational performance of property companies within the group.
In 2001, he joined Big Tree Outdoor Sdn Bhd, Malaysia's leading outdoor advertising company as General Manager, and became the CEO in 2009. He attended the Asean Senior Management Development Program by Harvard Business School Alumni Club Malaysia (HBSACM) in 2009.
ACADEMIC/ PROFESSIONAL QUALIFICATIONS:
Bachelor of Business Degree (Accountancy), University of Tasmania, Australia
Fellow of the Certified Practising Accountant (CPA), Australia
Chartered Accountant, Malaysian Institute of Accountants (MIA)