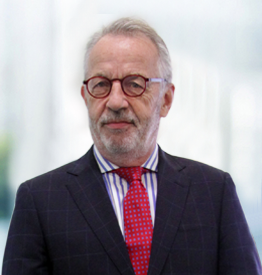 DOMINIQUE DE SORAS
Chief Executive Officer, Engineering & Construction
AGE / GENDER/ NATIONALITY:
66 / Male / French
DATE OF APPOINTMENT:
1 November 2022
DIRECTORSHIP IN OTHER PUBLIC COMPANIES AND LISTED ISSUERS:
WORKING EXPERIENCE:
Dominique de Soras is the CEO, of Engineering & Construction at Sapura Energy. He was appointed to the role, effective 1 November 2022 after serving as Deputy CEO for the Engineering & Construction business. Dominique began his journey here in Sapura Energy as VP, of Engineering & Construction in 1 July 2021.
He has more than 30 years of vast leadership and working experience covering areas of transformation, petroleum engineering, operations management, business development and acquisitions, and major projects delivery.
He was formerly the Managing Director and Chief Executive Officer of Malaysia Marine and Heavy Engineering Holdings Berhad (MMHE) and SVP – Subsea Division of Technip SA. He was also the Executive Vice President for Oil and Gas Division and VP for Asset Management prior becoming the SVP for Technip's Subsea Division. Prior to Technip, he was with Coflexip based in France, Norway, Scotland, UK and Netherlands for different positions and projects. While in MMHE, Dominique had successfully delivered major projects to PETRONAS, Shell, and other international oil companies. He was also in charge of driving transformational changes that helped MMHE to remain competitive and robust in its business performance.
ACADEMIC/ PROFESSIONAL QUALIFICATIONS:
Master's of Science in Mechanical, Ecole catholique d'Arts et Métiers de Lyon