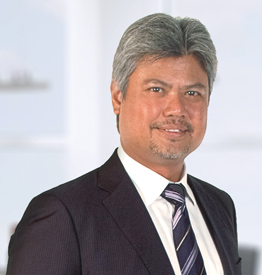 SYED ALI SYED SALEM ALSAGOFF
Non-Independent Non-Executive Director,
Malaysian
AGE / GENDER/ NATIONALITY:
44 / Male / Malaysian
DATE OF APPOINTMENT:
01 February 2020
BOARD COMMITTEE MEMBERSHIP:
DIRECTORSHIP IN OTHER PUBLIC COMPANIES AND LISTED ISSUER:
WORKING EXPERIENCE AND OCCUPATION:
Syed Ali has over 18 years of techno-commercial experience in oil & gas industry. Prior stints includes leading Bumi Armada Indonesia Indonesia JV unit where he successfully pivot the domestic shipping business into full fledge FPSO player. Syed Ali also served for Baker Hughes Malaysia, where he led a team of specialists in transformative collaboration with Petronas leveraging on low carbon technologies for energy transition and digital solutions to drive ownership costs efficiency improvements for greenfield projects and late life assets.
ACADEMIC/ PROFESSIONAL QUALIFICATIONS:
BA (Honours) in Accounting & Finance, Manchester Metropolitan University, United Kingdom