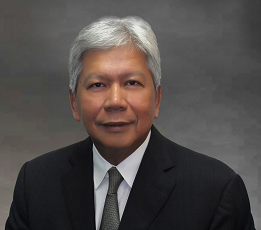 DATUK RAMLAN ABDUL RASHID
Independent Non-Executive Director,
Malaysian
Datuk Ramlan Abdul Rashid, aged 58, was appointed to the Board of Sapura Energy Berhad (formerly known as SapuraKencana Petroleum Berhad) on 23 September 2016 as an Independent Non-Executive Director.
Datuk Ramlan was a Director of NCB Holdings Berhad and Malaysian Assurance Alliance Berhad ("MAA") (now known as Zurich Insurance Malaysia). He had served as the Group Chief Operating Officer of MNRB Holdings Berhad ("MNRB") from 2011 to 2014 and was the Deputy CEO/Executive Vice President of MNRB Retakaful from 2010 to 2011. Prior to joining MNRB, Datuk Ramlan was the Chief Executive Officer/Executive Director of MAA from 2002 to 2007. He has held various positions in MAA since 1985.
Datuk Ramlan  holds a Bachelor of Science (Honours) in Mathematics from Universiti Sains Malaysia and a Master of Arts in Actuarial Science from Ball State University, Indiana, USA. Datuk Ramlan also completed four full Parts of Professional Exam from Society of Actuary, USA. He has attended successfully the entire series of the Qualified Risk Director Program by Institute of Enterprise Risk Practitioners (IERP).