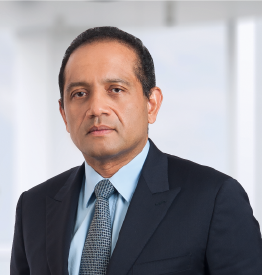 Dato' Shahriman Shamsuddin
Non-Independent Non-Executive Director,
Malaysian
AGE / GENDER/ NATIONALITY:
50 / Male / Malaysian
DATE OF APPOINTMENT:
9 December 2011
BOARD COMMITTEE MEMBERSHIP:
DIRECTORSHIP IN OTHER PUBLIC COMPANIES AND LISTED ISSUERS:
Managing Director, Sapura Resources Berhad
Executive Director, Sapura Industrial Berhad
WORKING EXPERIENCE AND OCCUPATION:
Dato' Shahriman was a Non-Independent Non-Executive Director of SapuraCrest Petroleum prior to the merger of businesses between SapuraCrest Petroleum Group and Kencana Petroleum Group.
He began his career with Sapura Group in 1991 and has held a number of key senior positions within the Group. He manages a diversified portfolio which includes aviation and property investment.
Dato' Shahriman also currently sits on the Boards of Sapura Technology Sdn Bhd and Sapura Holdings Sdn Bhd. 
ACADEMIC/ PROFESSIONAL QUALIFICATIONS:
Master of Science in Engineering Business Management from Warwick University, United Kingdom
Bachelor of Science in Industrial Technology from Purdue University, United States of America