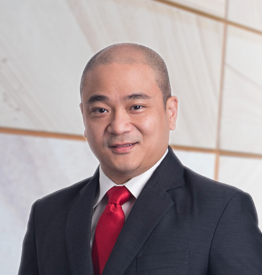 LIM FU YEN
Independent Non-Executive Director,
Malaysian
AGE / GENDER/ NATIONALITY:
43 / Male / Malaysian
DATE OF APPOINTMENT:
1 June 2022
BOARD COMMITTEE MEMBERSHIPS:
Member, Board Risk Management Committee
Member, Board Nomination and Remuneration Committee
DIRECTORSHIP IN OTHER PUBLIC COMPANIES AND LISTED ISSUERS:
EXPERIENCE/ACHIEVEMENT AND OCCUPATION:
Mr Lim Fu Yen was attached to Ekuiti Nasional Berhad ("Ekuinas") from April 2014 to July 2020. He has extensive experience in investment, business management, financial restructuring, and operational turnaround with his last position as Senior Director (Investment) of Ekuinas.
He was the Chief Subsidiary Management Officer (CSMO) of Tenaga Nasional Berhad from August 2020 to August 2021. As CSMO, he oversees the performance improvement of 12 TNB subsidiaries across 4 sectors; including Manufacturing, Services, Power, and Telco.
Mr Lim is currently the Independent Non-Executive Chairman of Malaysian Transformer Manufacturing and Director of Malay-Sino Chemical Industries.
ACADEMIC/ PROFESSIONAL QUALIFICATIONS:
Master of Business Administration Stanford Graduate School of Business California, United States.
B.A. (Honors) in Engineering Science and Honors Economics, Presidential Scholar, John Davis Scholar Dartmouth College New Hampshire, United States.