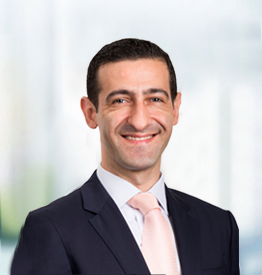 LOUAY LOUIS LAHAM
Chief Executive Officer, Drilling
AGE / GENDER/ NATIONALITY:
43 / Male / French
DATE OF APPOINTMENT:
1 April 2023
DIRECTORSHIP IN OTHER PUBLIC COMPANIES AND LISTED ISSUERS:
WORKING EXPERIENCE:
Louay Laham is currently the Chief Executive Officer for Drilling Business. In his early career days as management team member, Louay worked with Singapore based KS Drilling in managing a fleet of onshore and offshore drilling rigs in Asia and North Africa before becoming the General Manager for KS Drilling Indonesia until 2012. He also carried out project valuation analysis and based set-up advisory for drilling contract in Indonesia and Middle-East on consulting basis after he left KS Drilling.  
He joined Sapura Energy on 10 June 2013 as the Operations Performance Manager, then went on Head of Newbuilds, Head of Operations Support and Newbuilds, Head of Fleet Support for SEB group before being promoted in 2018 as Vice President, Drilling Operations. He was then re-designated as Chief Operations Officer in April 2021 before appointed as Chief Executive Officer, Drilling on 1 April 2023. 
ACADEMIC/ PROFESSIONAL QUALIFICATIONS:
BSc Thermal Engineering, Uni. of Technology, France
MBA Reims NEOMA, France